Elite Care - Peterborough

Elite Care believe that all young people are entitled to healthy, independent, safe and fulfilling lives. We strive to provide an environment where staff and young people are happy and relaxed. To succeed with young people who, when given the opportunity will make positive choices and fulfil their potential. Our ethos at Elite Care is to place great value upon person-centred planning, thus enabling each individual to develop and therefore reach their maximum potential......
Introduction
Our aim is to improve the lives of those who need our support by providing high quality services that offer choice, independence, control, flexibility and value for money. We believe we can transform the lives of the young people that we care for.

Our success is about putting ourselves in the shoes of our service users, to fully understand and respond to their changing needs. Our aim is to provide effective services that will enhance the life chances and opportunities of the young people by ensuring effective achievement of the five outcomes. These aims are achieved by working in partnership with local authorities, young people and allied professionals in the social care field.
We ensure we work with the young person to provide the support and care they need by supporting them with a doctor, dentist, education, training, home office appointment, solicitors, interpreter, providing an in-depth monthly report to social services of the progress of the young person etc..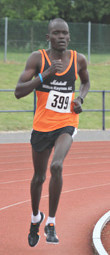 A service you can trust

The highly trained and experienced managers and staff teams are all qualified with enhanced CRB and provide a high quality of care to ensure we meet the young people's needs and requirements.

With 24-hour telephone support service, Elite Care are able to accept unforeseen emergency placements.
Contact
Please feel free to contact Shafina about any of the quoted information.